Back
ONC Corporate Disputes and Insolvency Quarterly - August 2021 Issue
2021-08-17
This special newsletter aims to regularly update practitioners on important and noteworthy cases in the areas of corporate disputes and insolvency in Hong Kong, the UK and other common law jurisdictions. In this issue, we have highlighted:
8 Corporate Insolvency Cases
3 Cross-border Insolvency Cases
5 Restructuring Cases
3 Corporate Disputes Cases
8 Bankruptcy Cases
Please click 'View PDF' to read the newsletter.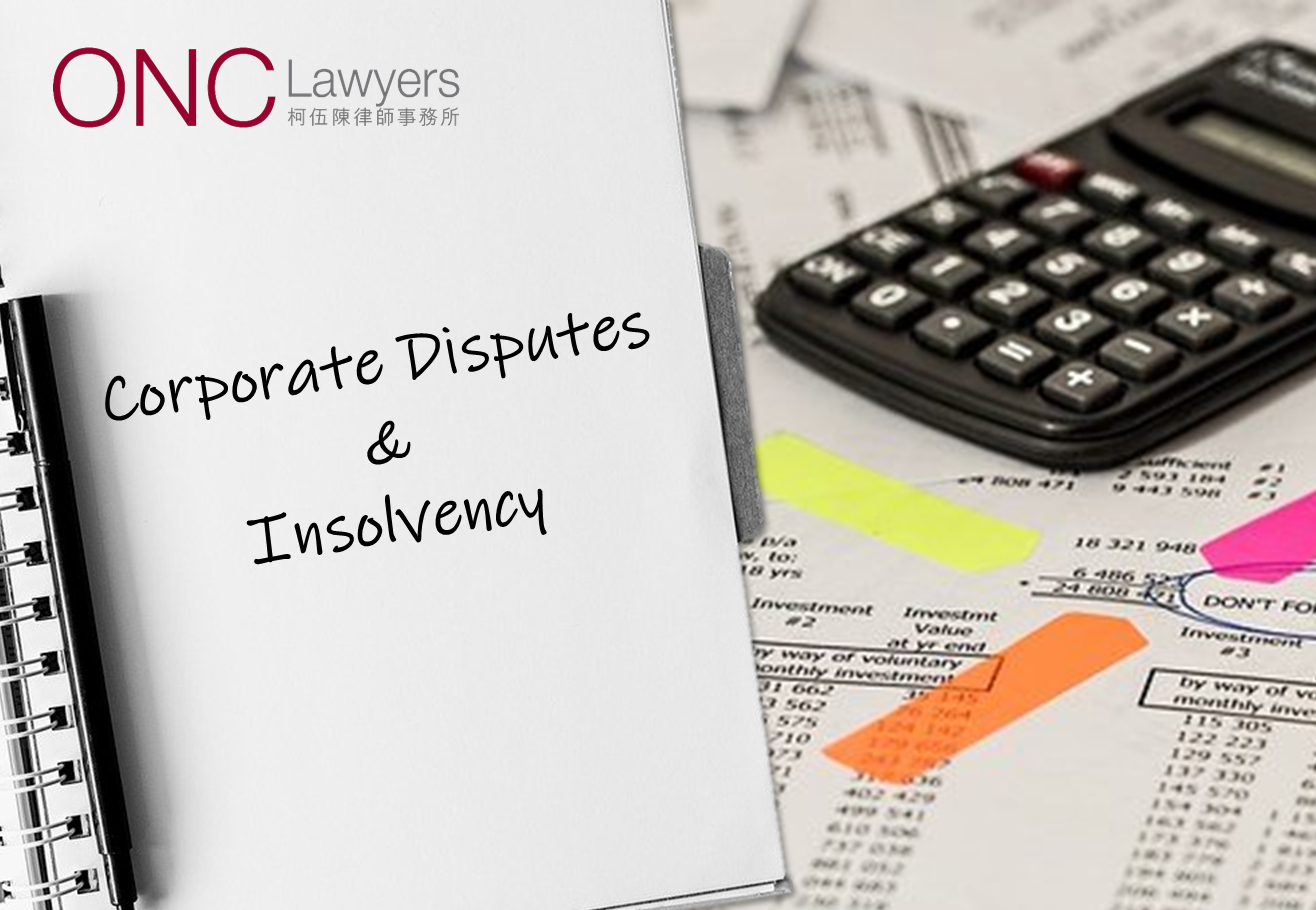 Latest Publications
Winding up a foreign company: 2nd core requirement considered in details where the company's principal assets are shares in delisted companies in Hong Kong
In the recent case of Re Victor River Ltd [2021] HKCFI 886, which concerns the winding-up of a foreign company, the Court of First Instance applied the long-developed three core requirements which must be satisfied before exercising discretionary jurisdiction of the Court. In particular, the Court discussed how the holding of shares in a delisted company may impact on the Court's consideration of the three core requirements.
The recognition of an offshore provisional liquidation does not automatically stay proceedings in Hong Kong
In the recent case of Re FDG Electric Vehicles Limited [2020] HKCFI 2931, the Court held that when the Hong Kong court recognises offshore provisional liquidation, there would not be an automatic stay of proceedings in Hong Kong. FDG Electric Vehicles Limited was put into provisional liquidation in Bermuda where it was incorporated. The Joint and Several Provisional Liquidators applied to the Hong Kong Court for an order of recognition and assistance. The two issues before the Court were as follows: (1) Should the order give the JPLs the power to take control of all directly and indirectly owned subsidiaries of the Company? (2) What, if any, stay should be ordered in respect of existing or prospective proceedings against the Company in Hong Kong?
How should liquidators deal with a request to deliver up documents after being discharged from office?
After the liquidators are discharged from office in the liquidation of a company, the company may ask the liquidators to return the documents kept by them as liquidators. The recent case of Luen Tat Watch Band Manufacturer Ltd v Stephen Liu Yiu Keung David Yen Ching Wai [2020] HKCFI 2610 sheds light on how the liquidators should conduct themselves upon receiving such request.