Back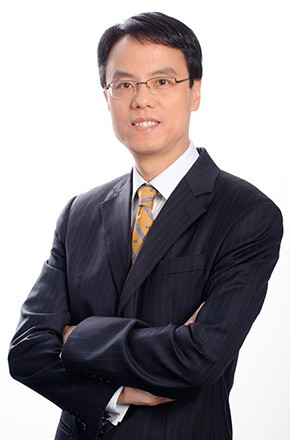 Ludwig Ng
/
Senior Partner
Direct Line

(852) 2107 0315
Email

ludwig.ng@onc.hk
Principal Areas of Practice
Education
1986 LLB (Hons), The University of Hong Kong
1987 PCLL, The University of Hong Kong
1997 LLM, The University of Hong Kong
Admission
1989 Solicitor, Hong Kong
1991 Barrister, Hong Kong
2009 Accredited Mediator
2013 Solicitor with Higher Rights of Audience
Experience
Ludwig Ng's major area of practice is insolvency and corporate restructuring. Under his leadership, the firm has a thriving practice advising and representing insolvency practitioners in Hong Kong and overseas in all aspects of their practice, particularly on investigation of corporate fraud, assets tracing and recovery, actions against former company officers, cross-border insolvency and corporate restructuring. The firm also represents banks, financial institutions and substantial creditors in protecting their rights in the insolvency of their customers. Apart from insolvency, Ludwig is also experienced in the whole spectrum of civil and criminal matters, particularly shareholder disputes, corporate fraud, media law and intellectual properties.
Ludwig is one of the few solicitors in Hong Kong awarded the Higher Rights of Audience, which entitles him to appear as an advocate in all courts up to the Court of Final Appeal.
Ludwig is selected by AsiaLaw Profiles and Chambers and Partners as a leading lawyer in the fields of Dispute Resolution and Restructuring & Insolvency.
Professional Affiliations
· AsiaLaw Profile Distinguished Practitioner
· Chambers Asia-Pacific Hong Kong Leading Lawyer
· Director, The Tung Wah Group of Hospitals, 2012-13
· Member, Asian Patent Attorneys Association
· Member, Insolvency Law Committee, Law Society of Hong Kong
· Member, Practice Management Committee, Law Society of Hong Kong
· Member, Restructuring and Insolvency Faculty Executive Committee of the Hong Kong Institute of Certified Public Accountants
Publications
· Co-author, A Practical Guide to Resolving Shareholder Disputes - Second Edition, LexisNexis, September 2023
· Co-author, A Practical Guide to Resolving Shareholder Disputes, LexisNexis, February 2021
· Co-author, The Hong Kong Corporate Insolvency Manual 4th ed, LexisNexis, April 2018
· Author, 'Maintenance, Champerty and Litigation Funding in Hong Kong', Hong Kong Lawyer, Thomson Reuters, February 2014
· Co-author, Reforming Law Reform: Perspectives from Hong Kong and Beyond, HKU Press, 2014
· Author, 'Reforming Law Reform', Hong Kong Lawyer, Thomson Reuters, December 2010
Featured Stories
Back