Back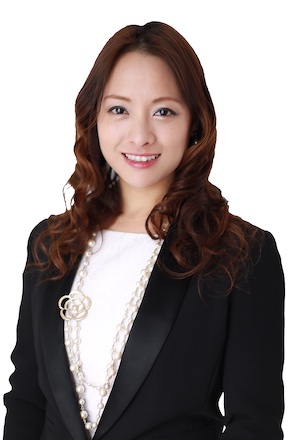 Olivia Kung
/
Partner
Direct Line

(852) 3906 9690
Email

olivia.kung@onc.hk
Principal Areas of Practice
Education
1999 LLB (Hons), Queen Mary University of London, UK
2000 LPC, University of Exeter, UK
Admission
2003 Solicitor, England & Wales
2012 Solicitor, Hong Kong
Experience
Olivia Kung is an experienced litigation solicitor who has practised in both the United Kingdom and Hong Kong. She enjoys the buzz of litigation, and her practice focuses on contentious work. Prior to joining ONC Lawyers, Olivia was a co-founding partner of another Hong Kong law firm and had practised in several top tier firms in the UK before her return to Hong Kong in 2010.
Olivia has acted in litigation matters covering a wide variety of areas, including complex property ownership disputes; director and shareholder disputes; oral and written contract disputes; fraud cases; injunction proceedings; debt recovery; insolvency and bankruptcy.
She is a Fellow member of Hong Kong Institute of Arbitrators and has acted as counsel in arbitration. She was appointed as an Arbitrator of Guangzhou Arbitration Commission in September 2020.
Olivia is also experienced in personal injury and fatal accident claims. She was a contributing author for LexisNexis Advance Practical Guidance and editor for Wolters Kluwer's PrimeLaw Hong Kong Tort Cases.
For criminal defence, Olivia successfully defended cases which attracted media attention.
In September 2018, Olivia was appointed as an Adjunct Professor of Beijing Normal University.
Olivia is currently an officer of the Inter-Pacific Bar Association (IPBA) and was the Chairperson of its Women Business Lawyers Committee from 2018-2022. She has acted as judge for various moot and debate competitions and has also been a mentor for a number of tertiary institutions.
Professional Affiliations
· Arbitrator, Guangzhou Arbitration Commission, 2020 – present
· Adjunct Professor, Beijing Normal University, 2018 – present
· Fellow Member, Hong Kong Institute of Arbitrators (HKIArb), 2016 - present
· Inter-Pacific Bar Association (IPBA)
- Vice Chairperson of Publications Committee, 2022 – present
- Chairperson, Women Business Lawyers Committee, 2018-2022
- Moderator and speaker, Women Business Lawyers Committee, 2014-2019
- Member, Organising Committee of Annual Conference in Hong Kong, 2015
· The Law Society of Hong Kong
- Committee Member, Standing Committee on External Affairs, 2019 – present
- Committee Member, International Legal Affairs Committee, 2016 – present
- Committee Member, OLQE Eligibility and Exemption Committee, 2020 – present
- Committee Member, Regional Comprehensive Economic Partnership Agreement, 2021 – present
- Committee Member, Organising Committee of Cross Straits Four Regions Young Lawyers Forum, 2014-2016 and 2020-2024
- Committee Member, Organising Committee of Belt and Road Conferences, 2020 – present
· Member, PIS Claims Committee of Hong Kong Solicitors Indemnity Fund, 2021 – present
· Hong Kong General Chamber of Commerce
- Chairperson, Young Executive Club, 2022 – present
- Co-founder, Pitch Perfect Programme
- Committee Member, Legal Committee, 2017-2023
- Committee Member, Women Executive Club, 2017 – present
- Committee Member, Europe Committee, 2017 – present
- Committee Member, SME Committee, 2017 – present
· Non-scientific board member, Hospital Authority Hong Kong West Cluster Institutional Review Board, 2022 – present
Publications
· Author, 'Injecting creativity into the legal profession', Jumpstart Magazine, February 2021
· Author, 'Silent struggles of single parents – the roles of law, employers and societies in supporting them', IPBA Journal, June 2018
· Author, 'Ladies, let's do IT', IPBA Journal, June 2017
· Author, Einstweiliger Rechtsschutz in Hong Kong (Teil 2), Juris Publication, December 2016
· Author, Einstweiliger Rechtsschutz in Hong Kong (Teil 1), Juris Publication, November 2016
· Author, 'Women lawyers who run the show – How they walk the walk; How they talk the talk', IBPA Journal, August 2016
· Author, 'How can we use law to change the future for women in law', IPBA Journal, June 2015
· Contributing Author, LexisNexis Advance Practical Guidance, LexisNexis, 2020
· Editor, PrimeLaw Hong Kong Tort Cases, Wolters Kluwer, 2016
Featured Stories
The Law Society of Hong Kong: 法律小貼士: 民事訴訟 ˴仲裁和調解的分別。
Back