Back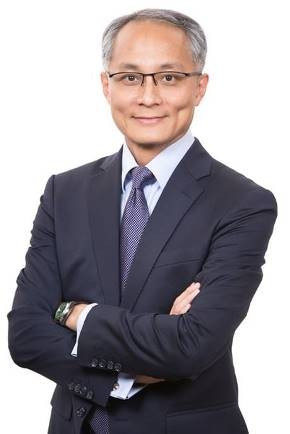 Lawrence Yeung
/ Partner
Direct Line

(852) 2107 0392
Email

lawrence.yeung@onc.hk
Education
1994 LLB, Taiwan University
1999 LLM, Peking University
1999 Diploma in Criminal Justice, HKU SPACE
2004 PCLL, City University of Hong Kong
2009 LLB, Manchester Metropolitan University
2009 PhD in Laws, China University of Political Science and Law
Admission
2006 Solicitor, Hong Kong
Professional Activities & Organisations
Member of the Assessment Panel of Social Workers Registration Board, 2020 – present
Advisor of IP Consultation Service for Hong Kong SMEs, the Intellectual Property Department of Hong Kong , 2018 – present
Committee Member, Greater China Legal Affair Committee, Law Society of Hong Kong

Committee Member, Intellectual Property Law Committee, Law Society of Hong Kong

Accredited Mediator, 2016

Visiting Lecturer, ICB, The University of Hong Kong (SPACE), 2018 - present

Part-time Tutor, The Open University of Hong Kong, 2004 - 2018

Civil Celebrant of Marriages (2012 – present)

Honorary Legal Advisor, Taiwan Business Association, 2014

Honorary Legal Advisor, Professional Dermatoglyphic Analysts Association, 2014

Publications
"Intellectual Property Practical Trademark Guidance" (14 Chapters), LexisNexis, December 2019, co-author
"Intellectual Property Practical Patent Guidance" (14 Chapters), LexisNexis, March 2020, co-author

"Business Environment and Intellectual Property", Cross-Strait Legal Forum, Aug 2019

"Beijing Higher People's Court considers evidence of use in non-use cancellation actions", World Trademark Review, April 2015, co-author

"Supreme People's Court decision highlights importance of trademark registration", World Trademark Review, November 2012, co-author

Police and Human Rights Protection in Hong Kong, November 2013
Study on Prevention and Recognition Mechanism in relation to Confession Statements in Hong Kong SAR, Procedural Law Review, Law Press, China, March 2006
Human Dignity and Treatments to Suspects, the 5th China Lawyer Forum, October 2005
Speaking Engagements
The Law Society of Hong Kong, "Great Bay Area and Intellectual Property", January 2021
IP tips for start-ups' in the field of social enterprise - Hong Kong Social Enterprise Challenge (HKSEC), May 2020

Intellectual Property Department of Hong Kong, "New Patent System in Hong Kong", October 2019

Hong Kong Institute of Human Resource Management Corporate Training, "Copyrights and Ownership", August 2019.

Training lecture for trainee lawyers, Guangzhou, May 2019 and November 2018

"Intellectual Property and Legal Protection System", Moderator, Shenzhen, May 2019

HKTDC, "Manage Your Risk in International Trade', Shanghai, November 2018

Vocational Training Council, "Hong Kong IP System", September 2018

The Law Society of Hong Kong and Guangzhou Bar Association, "Risk Management Education (Litigation)", Guangzhou, December 2017

Vocational Training Council, "Hong Kong IP System and Enforcement", November 2017

Chongqing Government, The ZZH Legal Forum on Outbound Investment, "The Importance of IP Due Diligence and its Risks", Chongqing, November 2017

Liaoning Federation of Industry and Commerce and Panjin City Federation of Industry and Commerce, "Risks and Protocols of International Trade", Liaoning, Oct. 2017

"Clients and Risk Management", Taiwan, the Law Society of Hong Kong, Sept 2017

The Law Society of Hong Kong, "The Importance of Early Stage IP Due Diligence and Respective Risks", Chongqing and Chengdu, June 2017

ONC Lawyers CPD Seminar, "IP Strategies for International Business", May 2017

Nanjing Hong Kong Legal Services Forum, "The Importance of Proactive Approach - Intellectual Protection", Department of Justice, Hong Kong, November 2016

Shenyang Hong Kong Legal Services Forum, "Going-out" and "IP", March 2016

"Intellectual Property Management", Beijing, September 2015

Taiwan Business Association, "Protecting IP Rights in China", Aug. 2013

The Hong Kong Polytechnic University, "The Importance of Intellectual Property Protection in Manufacturing Industries", October 2013

Xi'an Hong Kong Legal Services, "IP Protection and Transaction", January 2007

The China Law Society of the Student Society of the Open University of Hong Kong, "PRC Trademark Law – Application and Protection", March 2008

Experience
Lawrence's niche areas of practice include intellectual property (IP) portfolio, IP asset management, worldwide IP protection strategies, copyright, patent (PCT) filings, trademark and licensing, domain names, design protection and enforcement/litigation in China and Hong Kong. Lawrence also advises on geographical indications and certification trademark applications.
Lawrence has been focusing on IP for more than 14 years, during which he rendered substantial IP advice to several FORTUNE 500 companies. His several prominent cases entailed successfully coordinating a raid action with a successful outcome against a trademark infringer in China for a well-known Japanese electric manufacturer, a successful raid action coordinated with Hong Kong Customs against two leading Karaoke chain stores in Hong Kong. Lawrence also assisted in handling a pre-eminent US based food and beverage manufacturer's trademark portfolio in Asia.
Lawrence also manages a Hong Kong tobacco manufacturer's worldwide IP portfolio and two leading Hong Kong real estate agents' trademark portfolios, including clearance check, filing strategies, filings, maintenance and applications and/or registrations, oppositions and infringement actions.
Before joining ONC, Lawrence previously worked as an Associate with a top tier IP practice of an International law firm for almost 3 years, during which he was subsequently promoted as a Managing Associate. Lawrence is also a visiting lecturer and script marker at the University of Hong Kong (SPACE), which augments Lawrence's practical experience and enables him to stay ahead of the latest IP developments.

Featured Stories
Back