Back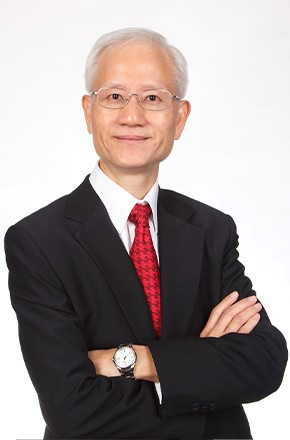 Henry Yip
/ Partner
Direct Line

(852) 2107 0314
Email

henry.yip@onc.hk
Additional Areas of Practice
Corporate Finance
International Patent Enforcement
Education
1990 CPE, Bristol Polytechnic, UK
1990/91 Solicitors Final Examination, Guildford College of Law, UK
Admission
1991 Solicitor of England and Wales
1992 Solicitor, Hong Kong
Professional Activities & Organisations
Committee Member, Standing Committee on External Affairs of the Law Society of HK
Director, Association of Hong Kong Professionals
Trustee Member, Board of Trustees of Taishan Charitable Association International Fund
Trustee Member, Board of Trustee of The Chinese Club
Registered Manager, Tung Koon District Society Fong Shu Chuen School
Experience
Henry started off as a paralegal and helped found the property practice group of a major international law firm in Hong Kong in 1978. Henry handled numerous substantial property transactions while in that firm until 1991 when he qualified as a solicitor.
In 1992, Henry co-founded a boutique law firm with 3 other partners. His major areas of practice then were property, and general corporate and commercial.
In the past 20 years, Henry had actively participated in many successful merger and acquisitions, cross-border transactions, and initial public offerings in both the Main and GEM Board of the Hong Kong Stock Exchange. Also, Henry had been closely involved as a supervisor, in advising publicly listed companies on the Takeover and Merger Code, continuing obligations, and notifiable and connected transactions under the Listing Rules.
In 2003, Henry acted for a large Chinese sovereign wealth funds and state-owned enterprise in acquiring a London-based oil investment company, whose underlying asset was a major exploration oilfield in Chad, Africa. Henry's involvement and in particular, his intensive work in London for more than a month with a team of London lawyers, was critically instrumental to the successful completion and closing of the transaction. It transpired that this oilfield has the largest proven oil reserve of all oilfields in Africa where China has ever invested.
Between 2006 and 2008, Henry acted for a U.S. telecom technology company in organizing, assisting and working with a team of U.S. patent attorneys and litigators in the enforcement of its patent rights against a number of world's leading cell phone and equipment manufacturers. It is noteworthy that the particular action in which Henry was the chief negotiator in the settlement negotiation won the largest settlement sum amongst all settlement sums successfully recovered from the big brands involved in this enforcement exercise.
Back