Back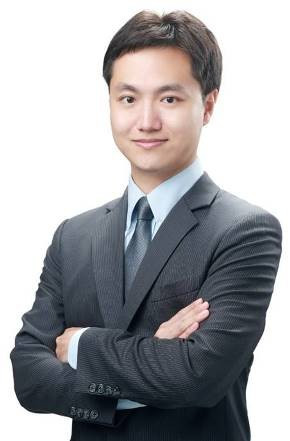 David Zhang
/
Partner
Direct Line

(852) 3906 9642
Email

david.zhang@onc.hk
Principal Areas of Practice
Education
2008 BA, Southwest University of Political Science & Law
2011 JD, City University of Hong Kong
2012 PCLL, City University of Hong Kong
2012 LLM, University of California, Berkeley
Admission
2015 Solicitor, Hong Kong
Experience
David Zhang specialises in corporate finance transactions including initial public offerings (IPO) and pre-IPO financings. He has advised many listing applicants and sponsors in listing on the Main Board of the HKEx. In a few years' time, David has handled and completed more than 10 IPO projects, including the listing of H-share enterprises, red-chip companies, Hong Kong local company and overseas enterprises, etc. Before rejoining us, David had worked in an international firm in Hong Kong for several years. David has experience in a wide range of general corporate and commercial matters, including licensing and registration under the Securities and Futures Ordinance, mergers and acquisitions, corporate reorganisations and joint ventures.
David also advises listed companies on corporate governance and general compliance of the Hong Kong Listing Rules.
His experience in annual retainer services for listed companies include Zuoli Kechuang Micro-Finance Co. Ltd., Parkson Retail Group Limited, Man Sang International Limited, Titan Invo Technology Limited, CGN New Energy Holdings Co., Ltd., Datang International Power Generation Company Limited and Xiwang Special Steel Company Limited.
Professional Affiliations
· Associate, The Hong Kong Institute of Directors
Speaking Engagements
· "SPAC As a Listing Vehicle and its Investment Risks", April 2021
· "Guidance for Directors on Listing Rules and Recent Key Updates on Listing Rules and Regulations", March 2021
· "Responsibilities of Directors of Listed Companies", August 2019
Publications
· Contributor, '2020 Half Yearly Review and Foresight – Corporate Finance', Lexis Advance Hong Kong Practical Guidance, 2020
· Contributor, 'Suitability for Listing', Asian Legal Business Hong Kong IPO Handbook 2020, Thomson Reuters Hong Kong Limited, 2020
· Contributor, 'Hong Kong Chapter', Global Legal Insights to Initial Public Offerings 2020, Global Legal Group, 2020
Back