Back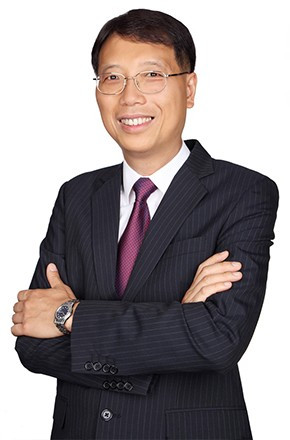 Nelson Ho
/ Partner
Direct Line

(852) 2107 0325
Email

nelson.ho@onc.hk
Additional Areas of Practice
Corporate & Commercial
Education
1983 Professional Diploma in Business Studies (Banking), Hong Kong Polytechnic University
1987 MBA, University of Strathclyde, UK
1994 MSc in Financial Economics, University of London, UK
1998 MSc in Financial Engineering, City University of Hong Kong
2001 LLB (Hons), Manchester Metropolitan University, UK
2004 LLM (Corporate & Finance Laws), University of Hong Kong
2006 PCLL, City University of Hong Kong
Admission
2008 Solicitor, Hong Kong
Experience
Prior to joining the legal profession, Nelson worked in the banking and finance industry in various managerial positions. Capitalizing on this background Nelson mainly practises banking, finance, corporate and commercial laws, which he has built admirable experience.
He has prepared transaction documents in Chinese and English languages for banks, other financial institutions and borrowers in over 290 plain vanilla corporate loans, syndicated and club loans, building loans, interbank deposit placing agreement, risk and funded sub-participation, secured loans, note issuing facility, foreign exchange exposure limit, aircraft operating lease, ship finance, and structured finance transactions of about HK$390 billion in total. Size of such transactions ranges from a few hundred million of HK$ to Rmb70 billion. Jurisdictions involved in these transactions include China Mainland, Hong Kong, Singapore, Indonesia, India, Norway, Australia, Macau, Cayman Islands, Bermuda, BVI, etc. Industry coverage of the transactions include oil exploration, ocean oil services, petrochemical, nuclear power, coal production, coal and power co-production, shipping, civil aviation, mobile communication, manufacturing, real estate investment and development, conglomerates, financial institutions, insurance, hedge fund, pharmacy, etc.
In addition, Nelson actively advises banks, securities houses and investment funds on laws and regulations involving licensing, operations and products. He has advised one major PRC bank in its application for banking licence in Hong Kong, and provided legal services throughout the process of the establishment of its Hong Kong branch.
Nelson has prepared standard forms and contracts in English and/or Chinese languages for 3 PRC banks starting their branch operations in Hong Kong and 1 Taiwan bank staring its wealth management and personal banking business in Hong Kong.
Besides, he has assisted various banking institutions and corporations in obtaining licences / registration in conducting types 1 (dealing in securities), 4 (advising on securities) and 9 (asset management) regulated activities from Securities and Futures Commission of Hong Kong. He regularly advises banking institutions on their compliance with the Banking Ordinance and the HKMA Supervisory Policy Manual and securities houses on governance and regulatory compliance issues, and he has prepared product documentation of regulated activities such as OTC derivatives master agreement, stock borrowing and lending agreement, and investment management agreement for securities houses, prepared securities brokerage service agreement for a sovereign fund and represented the sovereign fund in negotiating the securities brokerage service agreements with 6 investment banks from the PRC, US and Japan.
He has devised product agreements for banks/affiliates of banks, including product agreements of guarantee facilities, product agreements of currency swap deposit, and life insurance premium financing agreements. He has also prepared a cyber security training service agreement aiming for providing training to cyber security service providers in Hong Kong to the banking and finance industry.
He has acted for debtors in debt-restructuring cases, including acting for various foreign invested enterprises in the PRC of the same group and the individual guarantors in the restructuring of borrowings totalling HK$164million owing by them to a consortium of 8 creditor banks in Hong Kong.
Nelson conducts seminars and talks on legal documentation of banking products and banking and finance laws for banks and professional institutes from the Mainland and Hong Kong from time to time.
Nelson is proficient in drafting documents in English and Chinese languages and he speaks fluent English, Mandarin and Cantonese.
Back