Back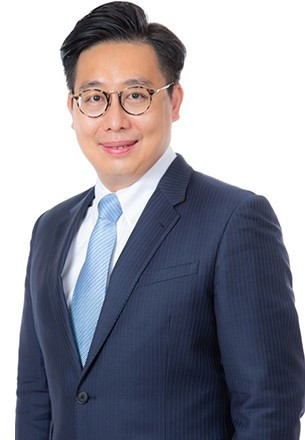 Justin Lo
/ Partner
Direct Line

(852) 2107 0321
Email

justin.lo@onc.hk
Education
2002 Honours Bachelor of Arts (with distinction), University of Toronto
2006 LLB (Hons), City University of Hong Kong
2007 PCLL, City University of Hong Kong
Admission
2010 Solicitor, Hong Kong
Experience
Justin Lo specialises in construction law and arbitration.
He has over 10 years of experience advising on contentious and non-contentious matters in major infrastructure projects in Hong Kong, Asia Pacific, UAE and Central America. He advises on the full life cycle of a construction project, including contract negotiations and management of claims and disputes.
He has extensive experience in preparing contracts and advising on risk management strategies in relation to building, engineering and infrastructure projects such as residential and commercial developments, power stations and data centres.
Justin also regularly acted for contractors, consultants and developers in complex construction disputes resolving by means of mediation, expert determination, arbitration and litigation for major infrastructure projects in Hong Kong and overseas. His wide-ranging experience includes handling disputes in relation to the design and construction of waste management facility in Hong Kong, rehabilitations of expressway in Philippines and transportation interchange in Dubai and early termination of the construction of power plant in Central America.
Prior to joining ONC Lawyers, Justin worked in an international law firm specialising in construction arbitration for over a decade, and was a key member of its award-winning construction/arbitration practice.
Professional Affiliations
· Legal Advisor, Hong Kong Red Cross
· Member, Governance Nomination and Development Committee, Hong Kong Red Cross
Speaking Engagements
· "Why is Prevention Better than Cure in a Construction Project? A Lesson to be Learned under COVID-19", March 2022
· "Construction Disputes under COVID", Hong Kong Construction Association, May 2021
Publications
· Author, 'Why is prevention better than cure in a construction project? A lesson to be learned under COVID-19', Lexology, March 2022
· Author, 'Sampling in construction disputes - the balance between fairness and efficiency?', Lexology, February 2022
· Author, 'The past, present and future of liquidated damages in Hong Kong', Lexology, January 2022
· Author, 'Finally getting paid on time? The introduction of the Security of Payment framework in the construction industry in Hong Kong', Lexology, December 2021
· Co-Author, 'Ten Tips from the Trenches of Construction Arbitration', October 2020
· Co-Author, 'Why should parties consider Hong Kong as an arbitral venue?', China Law Insight, July 2015
· Contributor, Chapter 3 'The Construction Industry and its Proclivity for Disputation', Construction Arbitration in Hong Kong: A Practical Guide, Wolters Kluwer, April 2015
Back