Back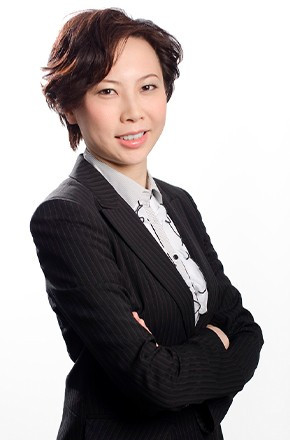 Angel Wong
/ Partner
Direct Line

(852) 2107 0311
Email

angel.wong@onc.hk
Additional Area of Practice
Corporate & Commercial
Education
2006 LLB (Hons), The University of Manchester
2007 LLM, The University of Hong Kong
2009 PCLL, City University of Hong Kong
Admission
2011 Solicitor, HongKong
Publications
"Suitability for Listing", Asian Legal Business Hong Kong IPO Handbook 2020, Thomson Reuters Hong Kong Limited
"Hong Kong Chapter", Global Legal Insights to Initial Public Offerings 2020, Global Legal Group, 2020
"Hong Kong Chapter", Global Legal Insights to Initial Public Offerings 2019, Global Legal Group, 2019
"Hong Kong Chapter", Global Legal Insights to Initial Public Offerings 2018, Global Legal Group, 2018
"Chapter 5: Specific Listing Issues", 101 Tips for Executives, Start-Up CEOs, Entrepreneurs, Private Investors: A Practical Handbook to Hong Kong IPOs 2018, CPD101 Limited, 2018
"Chapter 5: Specific Listing Issues", 101 Tips for Executives: A Practical Handbook to Hong Kong IPOs 2017, CPD101 Limited, 2017
"Chapter 6: Specific Listing Issues", A Practical Handbook to Hong Kong IPOs 2016, CPD101 Limited, 2016
"Chapter 5: Specific Listing Issues", Hong Kong IPO Guide 2016, LexisNexis, 2016
"Chapter 4: Specific Listing Issues", IPO Handbook for Hong Kong 2015, Asian Legal Business, 2015
"Chapter 1: Why to List in Hong Kong" and "Chapter 5: Specific Listing Issues", Hong Kong IPO Guide 2015, LexisNexis, 2015
"Chapter 1: Why List in Hong Kong" and "Chapter 7: Preparing for an IPO – Specific Listing Issues", Hong Kong IPO Guide 2014, LexisNexis, 2014
"Chapter 1: Why to List in Hong Kong" and "Chapter 5: Preparing for an IPO: Specific Listing Issues", Hong Kong IPO Guide 2013, LexisNexis, 2013
"Chapter 5: Preparing for an IPO: Specific Listing Issues", IPO Guide 2012, LexisNexis, 2012
Speaking Engagements
Joint seminar with Union Registrars Limited on "Conduct and Duties of Directors in Corporate Acquisitions or Disposals", August 2020
HKICPA seminar on "Crisis Management: Suspension and Resumption of Trading", April 2020
HKICPA seminar on "Conduct and Duties of Directors in Corporate Acquisitions or Disposals", April 2020
HKICPA seminar on "Practical Guidelines on Disclosure Inside Information", April 2020
HKICPA seminar on "Roles and Responsibilities of INEDs", April 2020
HKICPA seminar on "Different Ways of Fundraising for Listed Companies", April 2020
ET Business College, course on "The legal issues and documents involved in an IPO", May 2019
HKICPA, seminar on "PRC Laws Commonly Encountered in Hong Kong IPOs", March 2018
HKICPA, seminar on "Pre-Planning", January 2018
Overseas Speaking Engagements
"Taking the World Public – IPO Event Series: Shanghai 2018", speaker for panel discussion, April 2018
Experience
Angel is one of the members who built up our corporate finance practice. She specializes in initial public offerings (IPO) and she has advised many listing applicants and sponsors in listings on the Main Board and GEM of the Hong Kong Stock Exchange. In few years' time, Angel has successfully completed more than 25 IPO projects, including the listing of H-share enterprises, red-chip companies, Hong Kong local companies and overseas enterprises, etc.
Angel has experience in a wide range of corporate and commercial matters, including pre-IPO restructuring and financing, IPO, secondary financing, overseas listing, mergers and acquisitions, loan and financing transactions, licensing and registration under the Securities and Futures Ordinance, corporate governance and general compliance for listed companies as well as private enterprises.
Angel has advised several sponsor firms on their applications for licence to carry out Type 6 (Advising on Corporate Finance) regulated activities under the Securities and Futures Ordinance and their compliance matters. In addition, Angel is leading a team to provide legal services to a number of listed companies under annual retainers.
Back